С 10 по 20 февраля в Германии состоится 72 Берлинский международный кинофестиваль / 72t Berlin International Film Festival .
Организаторы назвали фильмы секции Berlinale Forum. В нее вошло 27 полнометражных лент, из которых 11 документальные.
В секцию Forum Special включили 14 полных и коротких метров.
Сериал "The Fear Index", с Джошем Хартнеттом в главной роли,представят в секции "Berlinale Series Market Selects" 2022, в которую также вошли сериалы:
Crna svadba (Black Wedding)
Filhas De Eva (A Woman's Fate)
Harmonica
Identifikatsiya (Identification)
Kfulim S3 (False Flag S3)
Oh Hell
Recipes for Love and Murder
Storm Lara
Šutnja (The Silence)
Trom
Vanda
ZERV (Divided We Stand)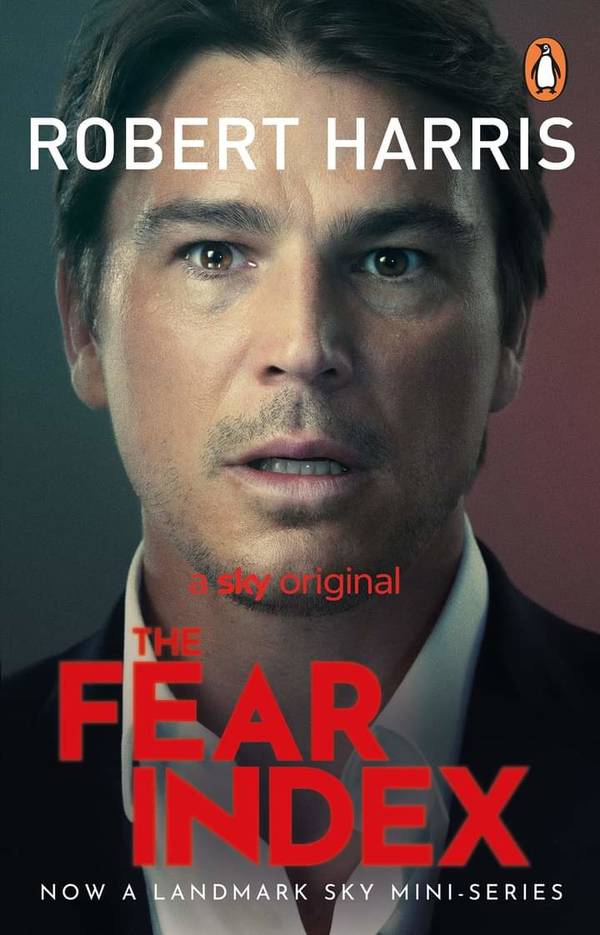 Complete New Season of "Berlinale Series Market" Online: Current Trends and Developments in Talks, Screenings and Showcases.
The eighth edition of the "Berlinale Series Market" (February 14 to 16, 2022) will once again offer industry experts, right holders, buyers and creatives a platform to address and discuss current developments in the world of series. This year, the programme will take place online - analogous to the European Film Market - and will include talk formats, showcases by international production companies, streaming platforms and series events, online screenings and, under the label "Berlinale Series Market Selects", a curated selection of high-quality series being traded on the market.
EFM director Dennis Ruh: "The 'Berlinale Series Market' has developed into an integral part of the EFM, reflecting the growing diversification of our exhibitors' sales and promotion portfolios. What we offer here helps us to create more visibility for serial content. Successfully introduced last year, the label "Berlinale Series Market Selects" has contributed significantly to this. I am especially pleased to note that we will be able to present a very international, varied selection this year. Through the conference programme, we will also offer our professional audience the chance to take a look at current developments in the industry."
The Talk of the Town in the Series Industry
The "Berlinale Series Market's" conference programme deals with current trends in the series business. The opening panel "MISSION: EUROPE. How Local Markets Muscle Up" co-hosted by the Film- und Medienstiftung NRW delves into the varying perspectives of streamers, local TV stations as well as producers regarding European streaming business strategies.
Acclaimed directors Lone Scherfig (Berlinale Special 2009: An Education; Silver Bear 2001: Italian for Beginners; Competition 2019: The Kindness of Strangers) and Daniel Burman (Silver Bear 2004: El abrazo partido; Panorama 2016: El rey del once) have been invited to the Berlinale along with their series The Shift and Iosi, el espía arrepentido, respectively. Our format "In Conversation with Lone Scherfig & Daniel Burman: From Film to Series" will take a look at their career paths from film director to series-maker and reveal some of their experiences with these different forms of content creation.
A round of talks entitled "When the Power Shifts - A New Era for Producers?" – co-hosted by Medienboard Berlin-Brandenburg – will discuss the ever louder demand for investment commitments in local markets by major streaming services, which already exist in France, for example, and also ask how this would alter the production companies' role in the series sector.
The African series landscape, in which female authors in particular have a large share of the emerging market, will be the focus of the panel "Shaping a New Market - African Female Talent". The question whether women in Africa have succeeded in obtaining the same conditions as their male colleagues will be discussed here. Finally, the "Berlinale Series Market" will also be addressing the issue of inclusion: For the first time, the "Berlinale Series Market" co-hosts a two-part talk series with Series Mania debating whether and how talents individuals with disabilities are represented and included in the series industry, both in front of and behind the camera, and to what extent they are able to contribute their own stories and perspectives. Subsequent to the opening in Berlin, the topic will be continued in the conference format in Lille.
An official part of the conference programme, a half-day summit on Wednesday, February 16, co-hosted by Variety presents three top-class cast talk formats.
The showcase "Up Next: Germany" presents current and upcoming series projects from Germany. These include, for instance, the prominently cast comedy Greenlight – German Genius (W&B Television, Warner TV Comedy, CAB Film, Macadamia & Mothermilk, BBC Studios Germany, Studio Babelsberg), the action series Kleo (Zeitsprung Pictures, Netflix) focusing on the Stasi-killer of the same name, the German-Israeli thriller Munich Match (Amusement Park Films, Sky, CBS Studios) centering around a threat on a friendly game fifty years after the Munich massacre during the Olympics, as well as the high-end documentary series Reeperbahn Special Unit 65 (Gebrüder Beetz, NDR, WDR, SWR, rbb, SHE).
Screening Programme: Highlights from the World of Serial Narration
After a successful first edition in 2021, the "Berlinale Series Market Selects" will be entering their second year with a total of 14 programme slots. Series from four continents have been selected, including from Brazil, South Africa, Israel, Russia, and two German productions: ZERV, staged by director Dustin Loose and starring Nadja Uhl and Fabian Hinrichs as an unequal team of East-West investigators, and Oh Hell, starring Mala Emde as an unconventional dreamer in search of meaningfulness.
The short-form programme presents no less than three French series: Diana Boss, the second season of Parlement, and About Last Night ...; these are complemented by the impressively acted drama Fredløs. Other programme highlights include the Swedish music drama Harmonica, co-developed and acted by Josephine Bornebusch and Jonas Karlsson, the Portuguese social study about empowerment, Vanda, Šutnja from Croatia about a web of corruption and human trafficking, and The Fear Index with Josh Hartnett as a genius billionaire.
The "Berlinale Series Market" is a joint initiative of the European Film Market, the Berlinale Co-Production Market and Berlinale Talents, organised in close cooperation with Berlinale Series. The official main partner of "Berlinale Series Market" is the Film- und Medienstiftung NRW and is also funded by Medienboard Berlin-Brandenburg.