Marvel Studios Reportedly Eyes Josh Hartnett for the Role of Doctor Doom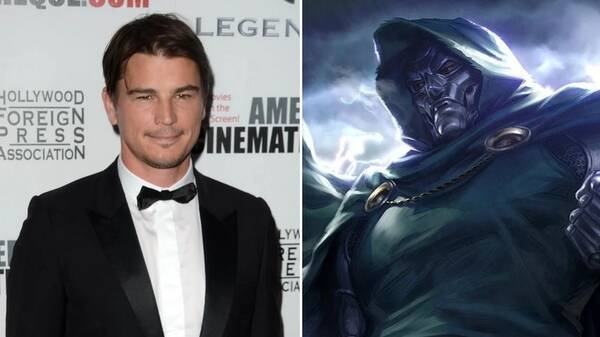 Since Marvel Studios officially announced the 'Fantastic Four' reboot movie that'll introduce Marvel's first family into the MCU, so much stuff has happened, but we are still pretty much in the fog. The movie was announced in December 2020, and in those almost three years, the only official pieces of information we have about the movie are its director and the release date.
While many rumors about the cast have circulated the internet over the past few months, there's still no official cast announcement, and now we know it won't even be made for a while, given the circumstances with strikes in Hollywood. The 'WandaVision' director, Matt Shakman, took over the project after the initially announced director, Jon Watts, walked out of the project, and Josh Friedman worked on the script before the entire project, as well as its casting process, was put on hold.
A known insider claims that Josh Hartnett is a candidate to play Doctor Doom in the MCU!
Since we know absolutely nothing about the plot of the upcoming 'Fantastic Four,' there's no telling who will be the movie's main villain. When we think of villains that are associated with the Fantastic Four, the two most common options would be Doctor Doom and Galactus, but on the other hand, both of them are very iconic and powerful villains that Marvel Studios could be saving for some crossover events or sequels rather than introducing them right in the first movie.
According to the known insider Jeff Sneider, Marvel Studios is reportedly eyeing Josh Hartnett for the role of Doctor Doom in the Marvel Cinematic Universe. He also said that the character won't have a big role in the movie since Doctor Doom will probably appear at the end or in the post-credit scenes, introducing the character and setting him up for bigger things in the future.
Josh Hartnett is an American actor who played roles in known movies such as 2001's 'Pearl Harbor' and 'Black Hawk Down.' He recently played Ernest Lawrence in Christopher Nolan's 'Oppenheimer' and Danny in Guy Ritchie's 'Operation Fortune: Ruse de Guerre,' both movies released this year.
We know that once they debut in the MCU, the Fantastic Four is here to stay, and there are also rumors that Marvel Studios has big plans for Doctor Doom in the upcoming 'Avengers: Secret Wars,' which is no wonder since Doctor Doom is one of the most iconic villains that Marvel Comics ever introduced, and his debut in the franchise will certainly mark the begging of something grand.
'Fantastic Four,' the first installment of MCU's Phase 6, is scheduled to be released on May 2, 2025.
How do you like the idea of Josh Hartnett playing Doctor Doom in the MCU? Are you looking forward to 'Fantastic Four'?